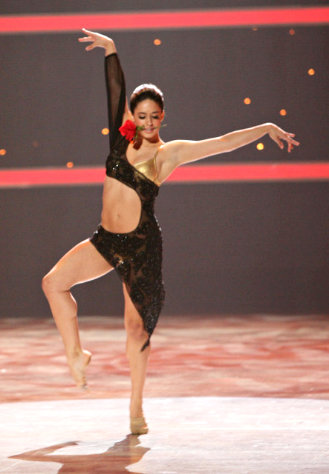 Jeanine Mason was the newly So You Think you Can Dance ultimate winner of Fox network's "So You Think You Can Dance."

Jeanine out performed Evan, Kayla and Brandon on the 2 part dance competition's fifth-season finale, which aired live on Wednesday and Thursday with the results on the latter. Jeanine, an 18-year-old brunette from Pinecrest, Fla., won $250,000 and the title of "America's Favorite Dancer."


"I've spent my whole life looking up to amazing dancers and amazing people, and I've always wanted to be a role model," Jeanine said. "And just to have 3,000 people in here ..." She choked up as the crowd roared again.

19-year-old Brandon Bryant of Miami is the 1st runner up, followed by 21-year-old Evan Kasprzak of West Bloomfield, and fourth runner up is Mich. and Kayla Radomski, a 19-year-old native of Aurora, Colo.
So you Think You Can Dance Season 5 finale gathers more then 21 million votes from viewers.
Season 6 will start next month, the process starts again with a sixth season of "Dance," which will bridge the gap for Fox until next January, when "American Idol" returns.